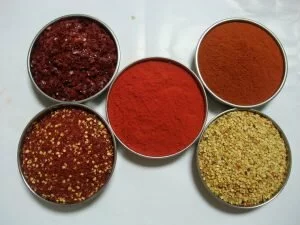 Back in history spices, were greatly valued. In fact, spices were used as ransom in freeing the kidnapped. Most of those amazing spices got lost along the journey to civilisation but with some effort you can trace them. We do have a list of our favourite spices, but it is nice to change the taste of your food ones in a while. Thinking of introducing something unique, below are some of the food spices that you might have never tasted and should give it a try.
Asafoetida
The powder is a staple in Indian vegetarian food, but you will not find it at the local store. The spices are derived from roots and stem of giant fennel, and that goes with other names such as foods of the gods, devils dung, hing, etc. It is characterised by a string a fetid smell. Once cooked the stench mellow to a smooth flavour of something between a mix of garlic, onion and leeks.
Cassia buds
They resemble cloves but are derived from cassia tree. The flavour is similar to cinnamon.
Ghost chilli powder
It the world hottest chilli powder until 2012. It is powered is made from smoked pepper giving it a lethal heat. They are used for chutneys, pickles and mulling spices blends.
Grains of paradise
The grains of this spices resemble pepper even in taste. However, they have additional floral and offer hints of cardamom and coriander. They originated from West Africa and were used as a substitute for the black expensive black pepper.
Mahlab
It's one of the best baking spices and has been used for centuries in Mediterranean and the Middle East in bread, cookies and cakes. It has a unique, deep taste like cherries. It can be found in seed form but mostly exist in powder form.